The Practice Center at National 

    Led by E.J. Pfister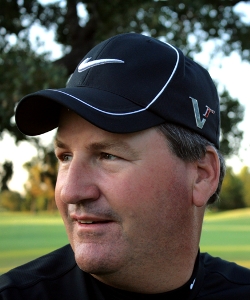 Recognized in Golf Magazine as one of the Top 100 Teachers in America, E.J. Pfister shares his expertise with members at the Oak Tree National Practice Center. The facility includes state-of-the-art training equipment, such as the TrackMan launch monitor, K-Vest swing analyzer and the SAM PuttLab. The indoor facility has three large hitting bays that allow golfers to practice in any weather while hitting full shots at the many target areas out on the driving range. The convenience of the indoor facility paired with the most technologically advanced instructional equipment make the Oak Tree National Practice Center an unrivaled destination for golfers searching for improvement in their game.
E.J. is one of Golf Magazine's Top 100 Teachers in America. He has worked with some of the nation's most famous golf teachers and touring professionals and has been featured on the Golf Channel as well as in instructional videos for other publications. A former master instructor at the Jim McLean Golf Academy in La Quinta, CA, Pfister won the individual NCAA Championship for Oklahoma State University in 1988 and played professionally for 13 years. He is a founding member of the E.J. Pfister School of Golf at D'Andrea Golf Club in Reno, NV.
Jim "Woody" Woodward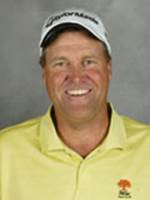 Jim "Woody" Woodward began his career as a PGA professional in 1980 and is a golf instructor at Oak Tree National. Woody has played in 125 PGA events including four PGA championships, one US Open, three Senior PGA championships and three Senior Opens. After playing for Oklahoma State University, Woody served as Assistant Professional at Oak Tree Country Club, Head Golf Professional at Wood Ranch Golf Club in Simi Valley, California, Director of Golf at Quail Creek Golf and Country Club and Director of Golf and Teaching Professional at Gaillardia Country Club. Woody also serves as a Presidential Advisory Staff member and National Fitter for Taylor Made and Adidas Golf.
Oklahoma State University Golf Team 1975 - 1979

PGA Professional 1980 - Present

Class "A" member of the PGA 1984 - Present

PGA Tour 1990 - 1995
PGA Tour Victories
1978 Southern Oklahoma Amateur Champion

Tied for 17th - 1987 US Open

Won the California State Open 1986, 1987, and 1968

Runner up in 1990 Canadian Open

125 Career starts on the PGA Tour
Senior PGA
Finished 11th in the 2007 US Senior Open Championship

2008 US Senior Open Championship

2008 Senior PGA Championship

2009 US Senior Open Championship

2009 Senior PGA Championship

2010 Senior PGA Championship
Practice Center Training Equipment 
Track Man
The Track Man launch monitor is a technological revolution that has been used widely on the professional tours, as well as with leading club fitters, manufacturers, retailers, universities and instructors. Broadcast TV has also used this technology to enhance television coverage. The Track Man system maps the entire flight of the golf ball from impact to landing, displaying its 3D trajectory in real time and providing a complete statistical analysis of the swing and ball flight with all of the important club data and angles.
K-Vest
Through the use of leading wireless technology, the K-Vest is changing how physical movements are evaluated and top performance is achieved. This new technology makes it possible for golf instructors to measure physical motion in real time, determine swing faults, and communicate faults and fixes to students. This technology uses three wireless sensors, which are placed at key points on the golfer's hip, shoulder, and hand. The sensors then, in turn, communicate to Bentley's proprietary KINESYNC software on a laptop to display live animation and video. With this system, the instructor records the swing of the student, and the software will then make a 3D analysis, which allows for prompt feedback.
SAM PuttLab
The SAM PuttLab is a training system based on precise measurements. It looks at the 28 most important details of your putting stroke and exhibits them in reports that are easy to read and understand. With this putting system, you are able to find your individual strengths and weaknesses. This allows you to develop a more efficient practice program.